Stoop Recommends: Carmen Oner
Welcome to Stoop Recommends, where each week, a member of the Stoop team is featured on our blog, sharing their go-to spots in the City. Whether it's a must-do activity in your neighborhood, famous landmarks to visit or food and drink recommendations, Stoop Recommends will point you in the right direction.
"A day the MET will bring cultural exposure to art lovers of all levels. Its location can easily become a day of adventure."
The Metropolitan Museum of Art on 5th Avenue at 82nd Street is open every day of the week, ready to host you as you embark on your art viewing journey. Featuring artifacts from over 5,000 years ago, the Met portrays a variety of art from the first cities of the ancient world to the more recent works of our time.
"Having the largest collection of art in the U.S., history buffs, contemporary and experimental hearts all have a place to drool over."
It's location, rooftop top views and pay-as-you-wish admission (if you're from New York, New Jersey or Connecticut) makes the Met a perfect place to explore. It's also a perfect shortcut from 82nd street to 86th street station.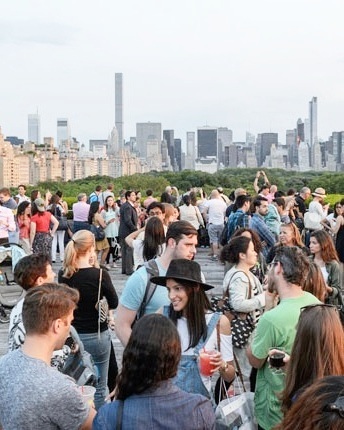 "If you have 30 minutes to spare, or hours on end, the Met is perfect for a visit any day of the week."
Located on museum mile and between Central Park's Delacorte Theatre, the possibility of attending Shakespeare in the park and a picnic in-between calls for a perfect day in the Upper East Side.
"The Met has become my meeting point when I head to the city."
Alone or with friends, you can walk right over to Amsterdam Avenue to find great eateries and bars such as The Dead Poet.
Have some time to kill? Check out if the current Met on 5th Avenue exhibitions interest you! With the abundance of breathtaking exhibits you are bound to enjoy your time at the MET.
The Met on 5th Avenue is open seven days a week.
Sunday - Thursday from 10am - 5:30pm; Friday and Saturday from 10am - 9pm.
Want more recommendations from the Stoop Team? Check them out HERE